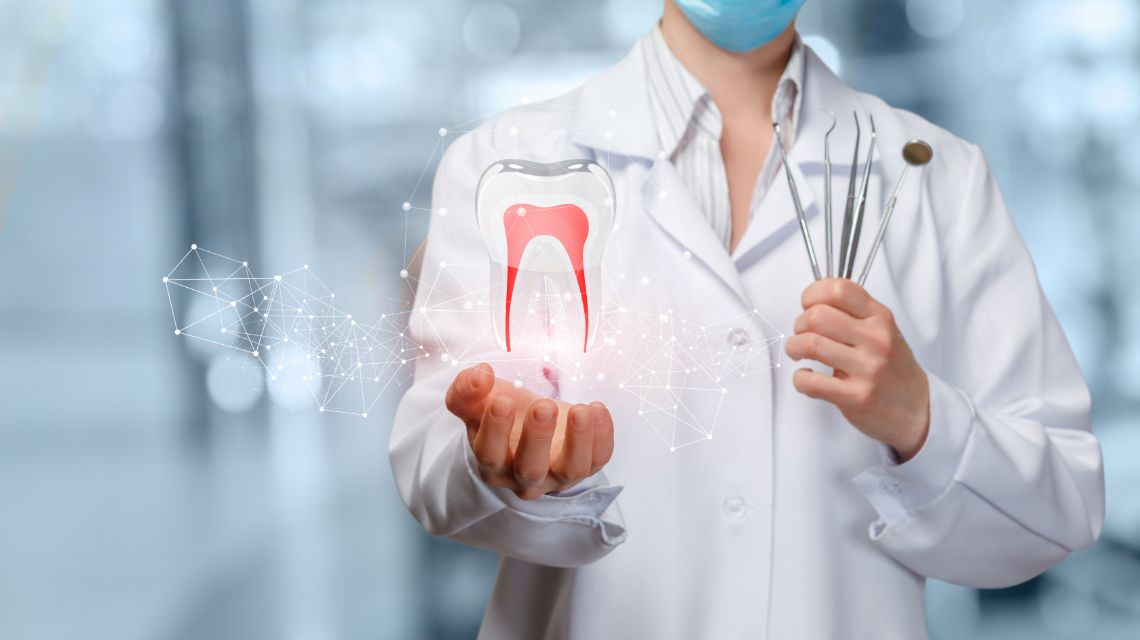 People often suffer from tooth damage or decay due to cavities caused by gum diseases, plaque accumulation, accidental cracking or breaking of a tooth, large fillings, or repeated dental procedures on a particular tooth, etc.
If you are suffering from badly decayed teeth and trying to find the best dental clinic in Chennai, go through this article and get introduced to all the necessary details on root canal treatment, including how to find the best dental clinics near you.
What is Root canal treatment?
Microbes can enter your tooth pulp, causing infection and severe pain. A root canal, also known as endodontic treatment, is a dental procedure where the infected pulp is removed from your teeth by your dentist, and the tooth is then sealed to prevent further infection.
When will you need a root canal treatment?
If you suffer from chronic toothache or have an untreated tooth cavity for a long time, you must undergo a root canal treatment.
Who can perform root canal treatment?
You can consult either a general dentist or an endodontist for root canal treatment procedures. For any tooth-related problems, connect with the Best Dental Doctor in Chennai for a consultation.
When do I need a root canal treatment?
Sometimes, it is possible you may be unaware that you have a decayed or infected tooth. However, there may be certain symptoms to look for:
Chronic tooth pain
Tooth discolouration
Tooth sensitivity to heat and cold
Inflamed and painful gums
Swollen jaw
Pimple on the gums
A chipped or cracked tooth
Loose tooth
What is the treatment procedure for a Root Canal?
Your dentist will take a dental X-ray of your affected tooth. This will help to determine the extent of your tooth damage and then diagnose whether root canal treatment is appropriate for you or not. The step-by-step procedures of a root canal are:
Anaesthesia
Placing of a dental dam
Access hole
Pulp removal
Shaping the canals
Filling the canals
Tooth sealing
Placing the final restoration
What are the advantages of a root canal treatment?
There are several advantages to a root canal procedure.
No need to extract the entire affected tooth
Prevention of bacterial infection from spreading to other healthy teeth
Relief from the symptoms of an infected tooth
Conclusion
If you are suffering from any of the root canal symptoms, like chronic tooth pain, swelling, bad taste, etc., you should consult a dental specialist near you immediately. Find the best dental surgeon near you today.
Request an appointment at Apollo Dental, Chennai. Call 18001020288 to book an appointment.
What is the recovery time for a root canal?
Generally, the recovery time is less than a week. You may feel some mild discomfort which one can easily manage with medications.
When can I eat after a root canal?
It is advisable to wait until the numbness from the anaesthesia wears off, i.e. generally a few hours.
What can I eat after a root canal treatment?
For the first few days, you should eat soft foods like yoghourts, ice cream, pasta, mashed potatoes, etc. Gradually, you can introduce solid foods into the diet.
Root Canal Treatment Doctors in Chennai