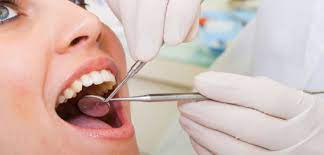 Regular dental visits to the dentist are crucial to keeping your oral health and hygiene at their best. However, most of you put off visiting your dentist until an emergency arises. It may be because of the lack of understanding of dental check-ups' importance. Read on to learn about general dentistry and how it can help you.
What is general dentistry?
General dentistry encompasses the evaluation, diagnosis, prevention, and proper treatment of oral conditions and diseases. You can get treatment for all such dental conditions like complications of the oral cavity, maxillofacial area, etc., from a general dentist.
To get your customised oral care plan from your general dentist, search online for the "best dental clinic near me" or the "best dental clinic in India".
Who qualifies for general dentistry?
Medical professionals can perform general dentistry with a degree in dental surgery and expertise in dental procedures. General dentists will not only diagnose, evaluate and treat your oral complications but also educate you on preventive oral care steps for avoiding future oral problems.
Why is a general dentistry procedure needed?
If you continue with regular checkups for general dentistry to maintain your oral health, it can prevent the future development of complicated oral problems that may require costly treatments.
A few common general dentistry treatments are:
Oral exams
Teeth cleanings
Tooth scaling
Gingivitis treatment
X-rays
Cavity fillings
Root canal treatment
Sleep apnea treatment
Screenings for oral cancer
Fluoride treatment
Cosmetic dental procedures (teeth whitening)
Minor oral surgeries (removal of wisdom tooth, tooth extraction)
How is the general dentistry procedure conducted?
Your general dentist will use various methods like oral tests, x-rays, and other means to evaluate and diagnose your oral problem before starting your oral treatment.
Such general dentistry services include:
Preventive services
It helps you maintain proper oral health and avoid future oral complications. This may include oral x-rays, teeth cleanings, etc.
Restorative Services
If your dentist finds any oral problem, he will ensure you get timely and proper treatment. For example, dental restoration, crowns or bridgework, dentures, etc.
Cosmetic Procedures
To give you sparkling white teeth via cosmetic dental procedures like teeth whitening, porcelain veneers, laminates, etc.
Start your oral care today and contact the Best Dental Doctor in India for a consultation.
What are the benefits of general dentistry?
General dentistry helps you optimise oral health by keeping your mouth clean and preventing future complications. Below are the benefits of general dentistry:
Evaluation of oral problems
Prevention of oral problems
Cavity Detection
Restoration
Better overall health
Is there any risk to having general dentistry done?
No, such procedures are risk-free; oral care and preventive measures help you maintain a proper oral profile.
Conclusion
Along with general dentistry procedures, you will also have to take care of your oral health to prevent any future oral complications. Your dentist may suggest regular brushing, flossing, and using mouthwash to avoid future dental complications. To know more, schedule a consultation with the best dental surgeon near you.
Request an appointment at Apollo Dental, India. Call 18001020288 to book an appointment OR click on this link.
Frequently Asked Questions about General Dentistry
When should I first take my child to the general dentist?
AAccording to dentists, you should take your child to a general dentist after their first tooth appears.
Can teeth whitening damage my teeth?
Professional teeth whitening procedures do not harm your teeth or gums.
What should be my regular brushing and flossing regime?
Dentists highly recommend brushing teeth twice daily and flossing at least once daily for proper oral hygiene maintenance.