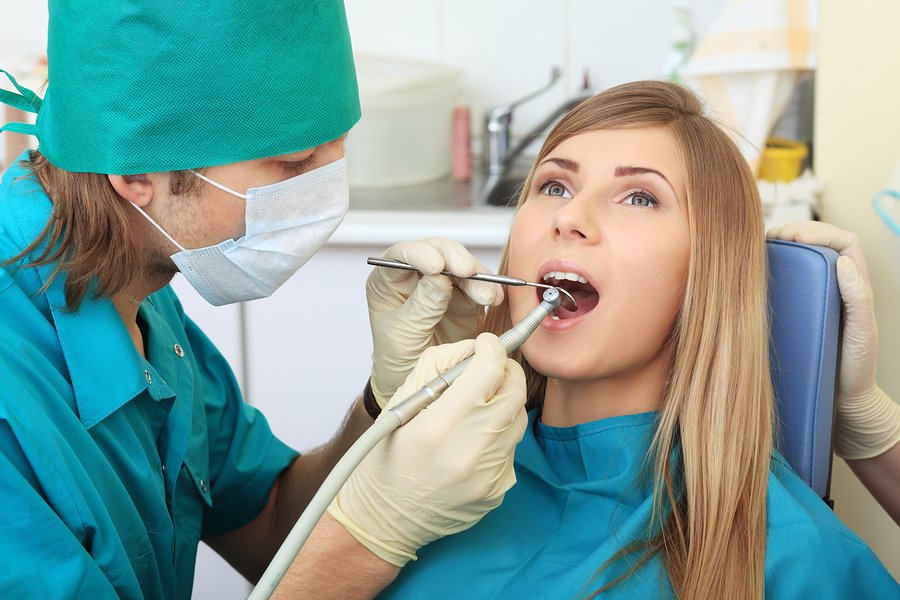 Oral surgery is any surgical treatment done on your teeth, jaws, gums, or other oral tissues. It covers jaw procedures, extractions, implants, and gum grafts. A periodontist or an oral and maxillofacial surgeon often performs oral surgery. They are dental experts who have received specialized training in performing oral surgeries.
If your dentist suggests oral surgery, they're referring to a face- and jaw-related area of dentistry. Surgery treats diseases and wounds in the mouth's surrounding regions.
Who qualifies for the procedure?
Your dentist may advise you to undergo oral surgery when other dental procedures cannot treat your teeth, mouth, or jaw issues.
Why is Oral Surgery Conducted?
You could require oral surgery for dental treatments outside a conventional dentist's scope. For instance, you may need to consult an oral surgeon for wisdom tooth extraction. Likewise, you may have to visit a periodontist if you have gum disease and require a gum transplant.
Your regular dentist will discuss the procedure and direct you to the appropriate specialist for further treatment.
How is oral surgery performed?
Dental surgeons create incisions along your gum line during this procedure and pull back the tissue from your teeth. They will then flush away the plaque and bacteria that have built up on your gums when they clean the roots of your teeth. The gum tissue is finally replaced and secured in place using sutures.
Tooth extraction is the most typical oral surgery procedure (tooth removal).
Your dentist will advise extraction if you have gum disease (periodontitis), severe tooth decay, issues with your wisdom teeth, or dental trauma. Removing some of your teeth may be necessary to prepare your mouth for prosthetic devices such as dentures.
Often periodontists and oral surgeons perform a tooth extraction.
Dental Bone Graft
You will require a dental bone graft when you face bone loss in your jaw. This bone loss might happen for a few different reasons. The presence of your natural teeth stimulates your jaw's nerves because of their roots. A general dentist, like an oral surgeon or periodontist, is qualified to perform the procedure.
Dental Implant
Dental experts consider dental implants the most dependable and long-lasting tooth replacement alternative available. These tiny threaded posts, created from the highest quality zirconia or titanium, function as a replacement for the roots of your lost teeth. An oral surgeon performs dental implant.
Corrective Jaw Surgery
Orthognathic surgery, often known as corrective jaw surgery, treats skeletal issues with your jaw bones. Oral and maxillofacial surgeons often perform corrective jaw surgery.
What are the benefits of oral surgery?
It prevents significant damage.
It helps to achieve long-term tooth replacement.
It addresses the problems like jaw issues, fractured teeth, bad breath, etc.
What are the risks and complications?
Bacterial buildup
Tooth Sensitivity
Pain
Bone death
Dry mouth
Infection
Conclusion
Procedures for oral surgery treat persons with oral health issues and enhance the look and function of their teeth. Make an appointment with an oral surgeon to discuss your treatment options if you have oral health issues that may require surgery.
Request an appointment at Apollo Dental Clinic at India. Call 18001020288 to book an appointment.
Frequently Asked Questions about Oral Surgery
How long does recovery take?
Although recovery durations differ from person to person, most individuals resume feeling like themselves in approximately a week. Recovery will take longer the more comprehensive the oral surgery.
What benefits might oral surgery provide?
For optimum dental health and function, your teeth, gums, and jaw joints all work together harmoniously. The main objective of oral surgery is to resolve any problem that negatively affects your health or quality of life.
Who conducts our oral surgery?
An oral and maxillofacial surgeon performs the surgery on the face, jaw, and mouth. A periodontist, often known as a gum specialist, operates on your gums and supporting bones for your teeth.