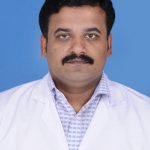 Dr. Vigneswaran
BDS, MDS
11 Years Experience
Prosthodontist/Peridontics and Oral Implantology
Chennai, Adyar Chennai, Kotturpuram Chennai, Tambaram
9:30- AM to 6:00 PM
90 % Patient Satisfaction Score
Book an Appointment

Doctor Info
About Dr. Vigneswaran – Dental Surgeon in Tambaram & Adayar, Chennai. Specializes in Dental Implants, Full Mouth Rehabilitation, and treatment of jaw disorders.
Dr. Vigneswaran is a dental surgeon in Adayar and Tambaram. He practices in Apollo Dental clinic. He is an experienced prosthodontist and provides restorative treatments for various dental conditions.
Prosthodontics is a branch of dentistry that deals with rehabilitation and restoration of missing, broken, fractured, chipped, cracked, and discolored teeth. It provides rehabilitation with prosthetic dental materials like dental implants, crowns, veneers, and laminates.
Specialized skills
Dentures
Dental implants
Full mouth implants
All-on-4
Implant Overdentures
Full Mouth Rehabilitation
Crowns
Bridges
Veneers
Laminates
Jaw disorders
Braces
Cosmetic Dentistry
Qualification
BDS, Saveetha Dental College and Hospital, Chennai
MDS (Prosthodontics & Oral Implantology), Meenakshi Ammal Dental College and Hospital, Chennai
Memberships/Certifications
Member, Indian Prosthodontic Society
Member, European Society of Cosmetic Dentistry
Member, International Congress of Oral Implantologists
Frequently Asked Questions
Where does Dr. Vigneswaran practice?
Dr. Vigneswaran practices at Apollo Dental Clinic, Chennai-Tambaram
How can I take Dr. Vigneswaran appointment?
You can take Dr. Vigneswaran appointment by calling 1800-102-0288 or Click here to book appointment online or walk-in to Clinic.
What is Dr. Vigneswaran specialised in?
Dr. Vigneswaran specialises in Prosthodontist/Peridontics and Oral Implantology