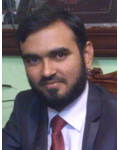 Dr. Shahabaz Ahmed
MDS - Prostdontist
5 Years Experience
Prosthodontist
Bengaluru, Bannerghatta
Mon - Sat : 10:00 AM to 5:00 PM
Book an Appointment

Doctor Info
xamine, diagnose and treatment of missing teeth
Complete and partial removable dentures
Crowns
Fixed restoration like bridge
Dental implant placement
All on 4, 6 and 8 implant therapy
Zygomatic and BOI implants
Correcting facial defects with dento facial prosthesis
Implant supported overdentures
Extractions
Cosmetic treatment procedures like scaling, polishing, dental laminates, veneers, ceramic crowns and dento facial prostheses.
Treatment
Crowns | Veneers | Laminates | Full Mouth Rehabilitation | All-on-4 | Smile Makeover
Frequently Asked Questions
Where does Dr. Shahabaz Ahmed practice?
Dr. Shahabaz Ahmed practices at Apollo Dental Clinic, Bengaluru-Bannerghatta
How can I take Dr. Shahabaz Ahmed appointment?
You can take Dr. Shahabaz Ahmed appointment by calling 1800-102-0288 or Click here to book appointment online or walk-in to Clinic.
What is Dr. Shahabaz Ahmed specialised in?
Dr. Shahabaz Ahmed specialises in Prosthodontist