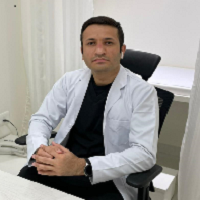 Dr. Suyash Thakur
B.D.S
12 Years Experience
Endodontist/Root Canal Specialist
Gurugram, Sohna Road
On Call
91 % Patient Satisfaction Score
Book an Appointment

Doctor Info
Dr. Suyash Thakur has done his bachelor's degree in dental surgery (BDS) from Rama dental college, Kanpur in 2010 and MDS in Conservative dentistry and Endodontics from BRS dental college, Panchkula in 2015 and has an experience of 10 years in this field.
He is a member of Indian dental association and Indian Association of Conservative Dentistry & Endodontics (IACDE). He is also associated as READER (Dept. of conservative dentistry and endodontics) in a dental college.
Dr. Suyash thakur is actively practicing newer and latest technologies for the best outcome and quality services to the patient. Our dental clinic is well equipped with all the modern equipments to carry out various dental procedures which make a world of difference in diagnosis and treatment plan . Some of the treatment provided by the doctor are: Root canal treatment (Single visit), Re-Root canal treatment, Painless tooth extraction/ Disimpaction, Teeth whitening, Veneers, Smile designing, Child dentistry, Dental Implants, Clear aligners (Invisalign), Zirconia crowns, Complete & Partial Dentures, Ultrasonic scaling, General dentistry, Full mouth rehabilitation.
Qualification
Bachelor of Dental Surgery and Master of Dental Surgery – Endodontist / Root Canal
Memberships/Certifications
Dental Council of India
Frequently Asked Questions
Where does Dr. Suyash Thakur practice?
Dr. Suyash Thakur practices at Apollo Dental Clinic, Gurugram-Sohna Road
How can I take Dr. Suyash Thakur appointment?
You can take Dr. Suyash Thakur appointment by calling 1800-102-0288 or Click here to book appointment online or walk-in to Clinic.
What is Dr. Suyash Thakur specialised in?
Dr. Suyash Thakur specialises in Endodontist/Root Canal Specialist